The French Wine Scholar Study and Certification program provides current, accurate and in-depth information on the wines and wine regions of France.

Developed and administrated by the Wine Scholar Guild with the support of the French Ministry of Agriculture, this specialization program is designed for advanced students of wine, whether professionals or serious wine hobbyists.

Students of wine who follow this in-depth curriculum and pass the exam will earn the French Wine Scholar (FWS) post-nominal.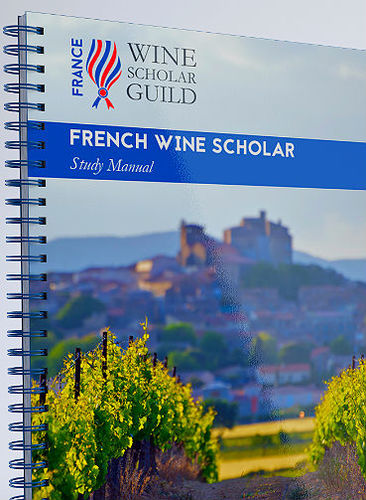 The French Wine Scholar program provides each student with a deep level of information on each the major wine regions of France, helping you achieve a broad and professional level of proficiency in French wine. The impact of history, the significance of geological events, the importance of topographical markers and the influence of climatic factors will be discussed.

Join the Wine Education Institute to study for your French Wine Scholar credential in an engaging combination of on-line self-study and interactive classroom tastings!

The study package includes:


The 250-page French Wine Scholar study manual


One-year access to the Online French Wine Scholar study program with Q&A forum


FWS exam


Tuition:
Tuition for the program is $790

This format includes:


Schedule of study with learning objectives for each region


Four 3 hour, in-classroom review sessions with tutored tastings


Online quizzes and learning games for self-evaluation


Downloadable maps of all French wine regions


Pronunciation exercises to boosts your credibility


Optional Zoom Format at a discount (no tasting sessions)



Tasting and review sessions will be at 6pm, Monday evenings with the exam following a week after the last review session.
All tasting and review sessions as well as the exam will be at Peak Beverage, 4375 Brighton Blvd Denver, CO 80216

Wine study has never been so convenient and affordable! Sign up today!