It's just a word...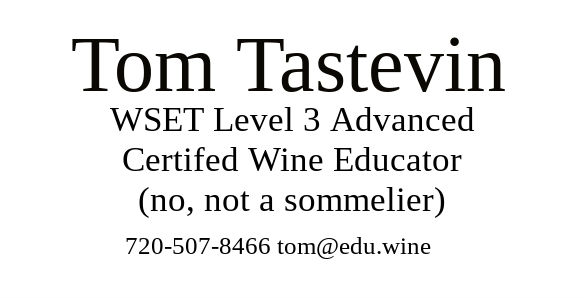 Many with the proven knowledge acquired through studying WSET and SWE curriculum have found themselves at a disadvantage in the marketplace by lacking the title "somm." While of course knowing that "somm" implies knowledge of service and not specific wine knowledge, it can still be frustrating to explain to peers, family and friends that one is not a "somm" and the lack of a title denoting proficiency in wine means you are "nothing" despite your hard work. Or at least nothing in the minds of those who think the only description of one with wine knowledge is that of a sommelier. By adding wine list creation and management; wine and food pairing; and wine service standards to the foundations provided by the WSET and SWE, the WEI Sommelier certifications will be the most well rounded first level sommeliers currently being certified by any certifying body.
Leverage your existing knowledge
It can be a waste of time to start over with a new curriculum and have considerable overlap as you re-learn that Mosel is in Germany etc. We can rely on your prior certifications to know you have a proven foundation in wine knowledge. We endeavor not to waste any of your time! This keeps the costs on our end low and minimizes duplicate study on your end.